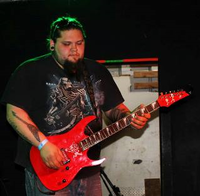 Daniel J. Rumsey
Daniel J. Rumsey
Hammondsport: Daniel J. Rumsey, age 29, of Hammondsport, NY died unexpectedly on Saturday November 25, 2017 in the comfort of his home.
Honoring his wishes there are no prior calling hours. A Celebration of His Life will be held begining at 3:00 p.m. until; on Saturday (Dec. 9) at the Prattsburgh Fire Department 15 Allis St. Prattsburgh, NY 14873..
The family respectfully requests no flowers; and graciously asks those wishing to make memorial contributions, to send them to the family to help with expenses.
Daniel was born July 21, 1988 in the town of Urbana, NY, the only son of James H. and Dawn L. Lathrop Rumsey. He graduated from Prattsburgh Central School; and Wildwood BOCES in Hornell with a Major in Graphic Design in 2007 On July 11, 2009 in Hornell, N.Y. he married his high school sweet heart, the former Shaylin R. Webb. A former employee of K-Mart in Bath, NY; He was currently employed by Gunlocke Furniture, in Wayland, NY.
Daniel was a self-taught professional and accomplished musician. He played guitar in a band he cofounded called "Voice of the Fallen" formerly known as "FORTE". He collected, and repaired guitars for a hobby and enjoyed mastering popular hits by famous musical artists and even writing his own songs. He was a "Huge" Buffalo Bills fan, and surely added his divine intervention to help the Bills win their first game after his passing. He also enjoyed hunting with his family on occasion.
He is loved and will be dearly missed by his wife of 8 short years Shaylin R. Rumsey, their 2 sons Samuel J. Rumsey age 8, and James Errol Rumsey age 5; his parents James H. and Dawn L. Rumsey of Tyrone, NY; his sister Kara L. (Brian R. Smith) Rumsey of Prattsburgh; their children his dear niece and nephews Kaydance, J.R., and Case Smith; maternal grandparents Treasa (James) Abbott of Hammondsport; In-laws Samuel J. (Regina E.) Webb of Avoca; sister in laws Shawna M. Webb of Bohemia, NY and Sherry E. Webb of Cohocton, NY; along with numerous aunts, uncles, great aunts, great uncles, & cousins; as well as countless friends and fans in the music world.
He was pre-deceased by his paternal grandfather James C. Rumsey on June 17, 2013.
Arrangements were entrusted to the Baird Funeral Home, 36 Water Street, Dundee. Online condolences can be sent by visiting www.bairdfuneralhomedundee.com.