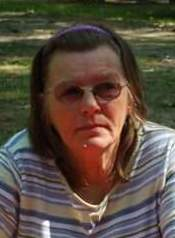 In Memory of
Susan E. Force
1948 - 2017
Obituary of Susan Force
~~Susan E. Force
Pulteney: Susan Elaine Force, age 68 of Pultney N.Y. She passed away peacefully on July 8th, 2017, in the comfort of her son's home surrounded by friends and family.
Susan was a stay at home housewife, and a loving sister/mother/grandmother/great-grandmother not to only her family but to close friends as well.
She is survived by her daughter Christine Goebel, sons Raymond (Krecia) Goebel, George Kinner, William Force, daughter Iva (Larry) Faulkner-Jackson, son Ralph (Sara) Force; and step children Rich (Cheryl) Andrews. She is also survived by her grandchildren, Samantha (Thomas) Gallagher, Dylan (Ciara) Ritter, Kelsey (Anthony) Ritter-DeVito, Devon Force, Timothy Padgett, Jordan Force, Alyssa Force, Joshua Morse, Everett Goeble, and Ella Goebel; step grandchildren Brett Andrews, & Dustin Andrews; great- grandchildren, Carter, Jayce, Brooklyn, Brayden, Irelynn, and Ryleigh; a sister Mary Lou Raplee; and several nieces and nephews, as well as her extended family Martha Ames, Amanda Wilcoxs, Helen Wheaton.
She was predeceased by her loving companions Richard Force of 25 years, and Robert Andrews of 14 years. She was also predeceased by her parents Glen and Iva Houck, and her brother John Houck, and nieces, nephews, and grand children.
There are no prior calling hours; Friends are invited to A Celebration of her Life starting at 12:00 noon on Saturday August 5, 2017 at Mossy Bank Park on Mossy Bank Park Rd. in Bath, NY..
Arrangements were entrusted to the Baird Funeral Home in Dundee, NY. Online condolences can be sent by visiting www.bairdfuneralhomedundee.com.
36 Water Street Dundee NY 14837

(607) 243-7369